Santa 2011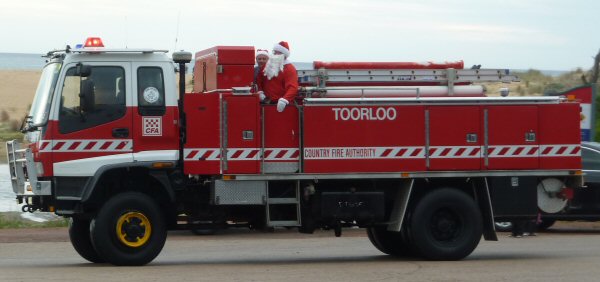 Santa arrives to the wailing of sirens and in real style. With a thunder storm the night before, and the rain threatening but still heaps of people arrived to join in the festive occasion.
.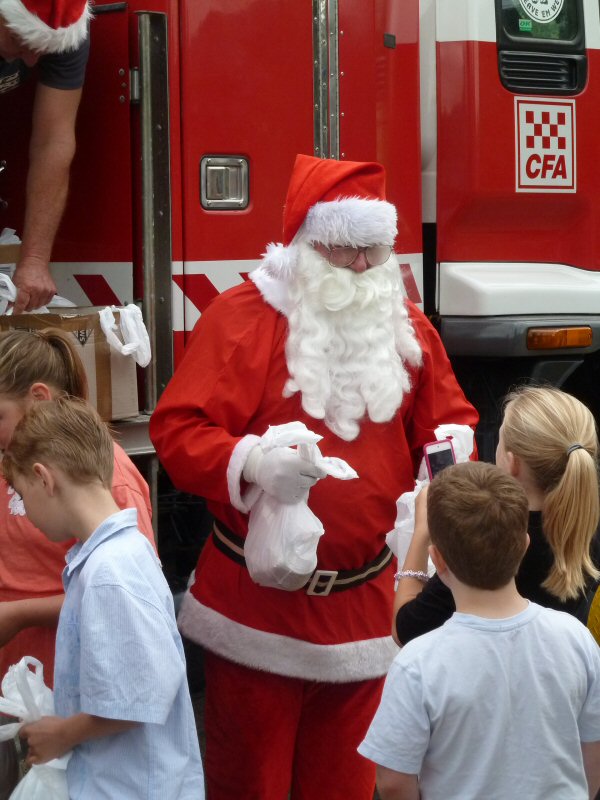 Santa was quickly down to the hard work of pleasing the crowd!!!

Where is Santa? What a crowd!!!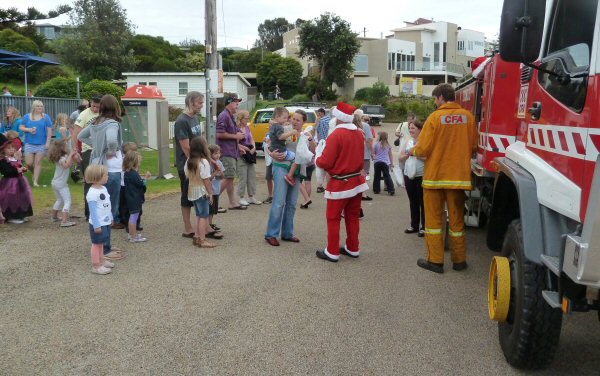 Santa with his lovely pixie helper, and a handsome elf helpers on the truck.
Santa and his helpers after the job is done!! All has gone smoothly, plenty of smiling faces.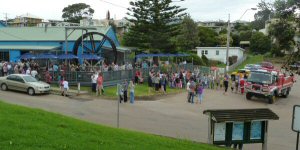 Thanks to the
Water Wheel Tavern
,
Lake Tyers Beach Shop
and the CFA for their help on this occasion,
and especially to Santa and his helpers- you know who you are!!!
A fantastic community effort.
Bless ya, Santa!!