Santa 2010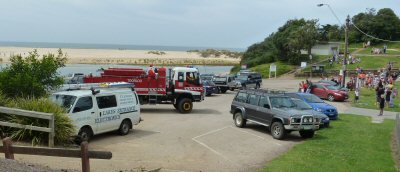 Santa arrives to the wailing of sirens and in real style.
.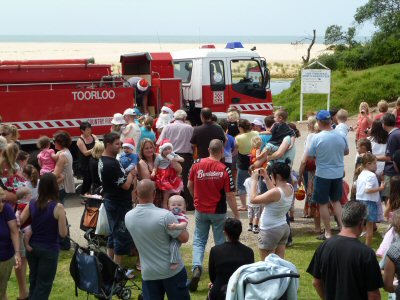 Where is Santa? What a crowd!!!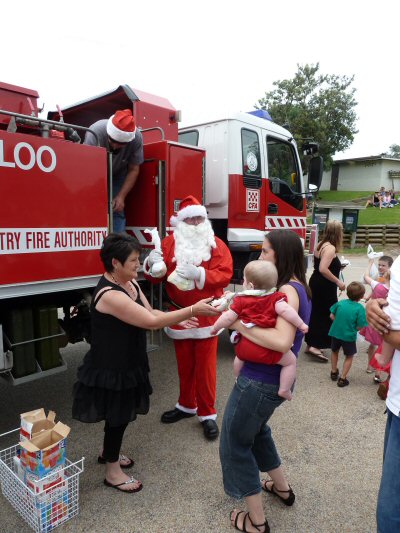 Santa with his lovely pixie helper, and a handsome elf helper on the truck.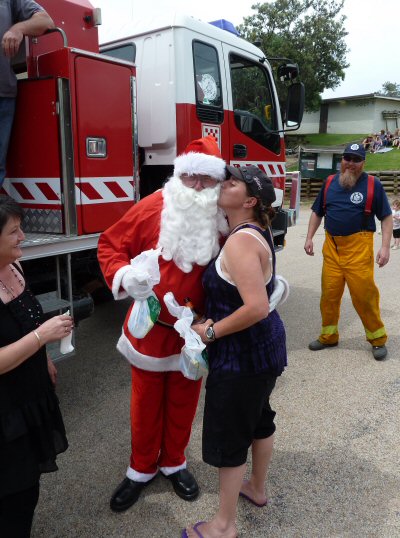 Not all hard work for Santa at Lake Tyers Beach, mmmmmwah!!!
Santa and his helpers after the job is done!! All has gone smoothly, plenty of smiling faces.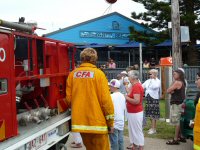 Thanks to the
Water Wheel Tavern
,
Lake Tyers Beach Shop
and the CFA for their help on this occasion,
and especially to Santa and his helpers- you know who you are!!!
A fantastic community effort.
Bless ya, Santa!!