The Biota of Lake Tyers
Insects - Beetles - Coleoptra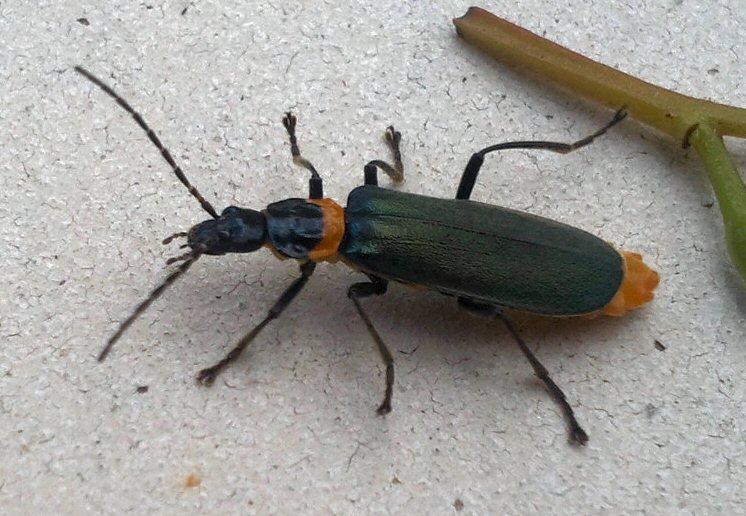 We seem to have a huge plague of Soldier Beetles (Coleoptera  Cantharidae,
Chauliognathus
lugubris
)
For a great site to identify Insects of all types try 
CSRIO What Bug Is That?
. Truly fantastic!!!!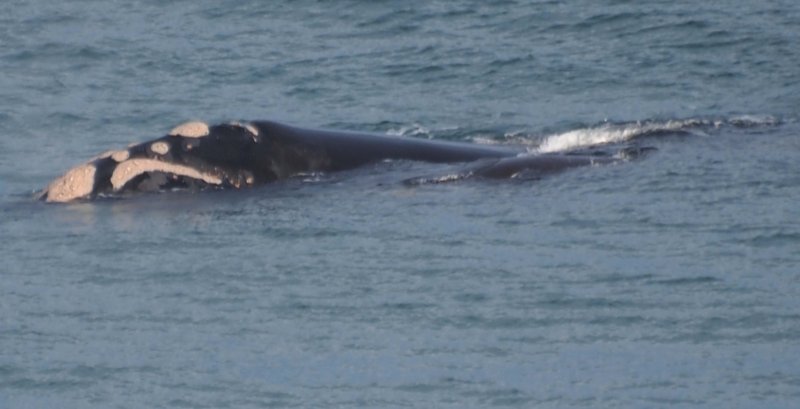 The above mother and calf were captured by Frank Flynn with his telephoto lens off the beach at Lake Tyers Beach, late August 2014.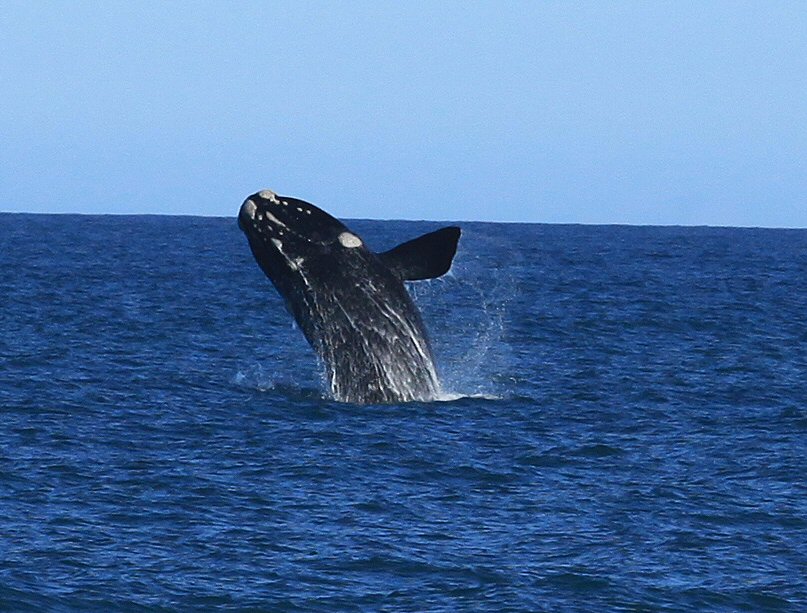 A great Humpback Whale photographed by my brother Peter Ward off Cape Conran middle of August 2011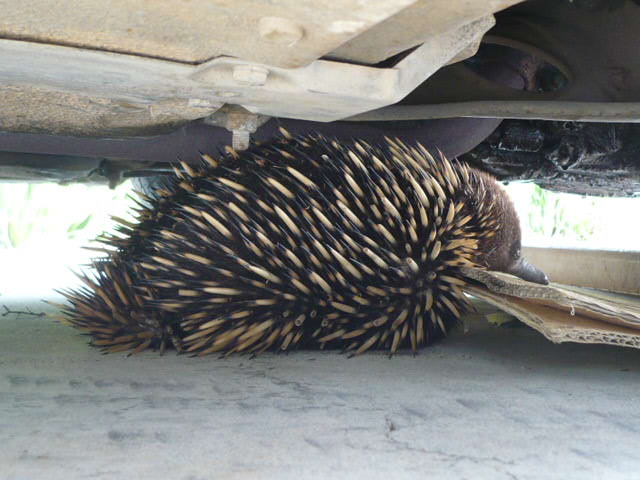 An ancient visitor underneath our car on the driveway.  Regularly drops in to scratch in our flower beds.