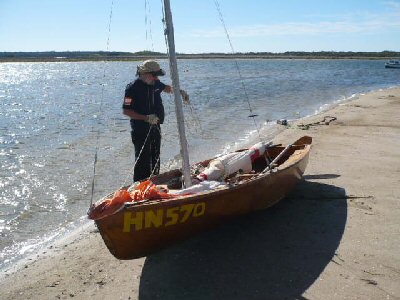 Ol' rigging the

125

dinghy and checking the gear. A solid craft that that has given many years of sailing pleasure.

You be surprised how sturdy this construction of ply and fibre glass it, believe me, it is great, we have tested it, thoroughly!!!

Built by Ron Peacock, he was farming in the Willaura - Lake Bolac area - probably about 1977. Ol' has owned since 1981.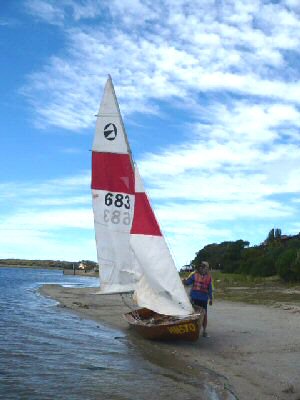 Ready to go! A brisk 10-15km/hr gusty day made for a great morning of sailing, with a couple of tacks nearing full planing speed. No doubt if Ol's crewman working the jib had lost a few kilos he would have made an even faster pace.