Land of LAN '09
What a great idea, to set up a LAN at the Toorloo Arm Hall and invite the local gamers!!!
Andrew McDirmid and JJ Driscoll-Plavins have achieved a fantastic goal.
Here are some photos to give you an idea what was happening early in the day.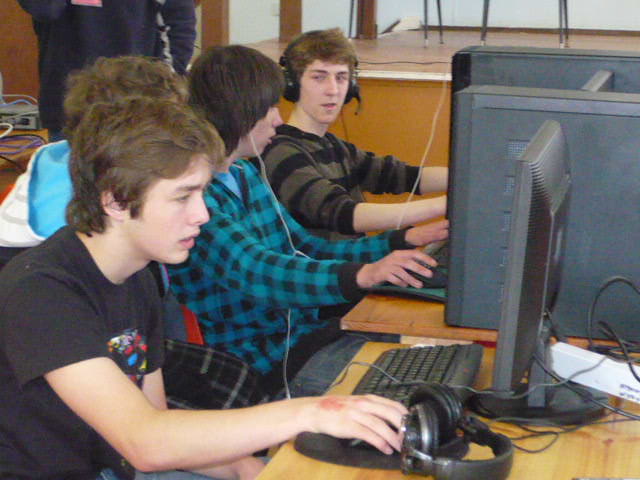 - Concentration is the key, plus super reflexes -

Parent support has been excellent as well, to help make it all run smoothly.