BMX Track at Toorloo Arm
Mill Point / Lake Tyers Beach BMX Track
If you are regular holiday maker or just down for the weekend, why not pack the kids' BMX bikes? After many kids ride around the camping ground for hours on end, and a more challenging couple of hours on a BMX track might be all they need to add that dash of adventure to the trip. Don't forget the helmets and any other safety gear if they intend to go at it real hard.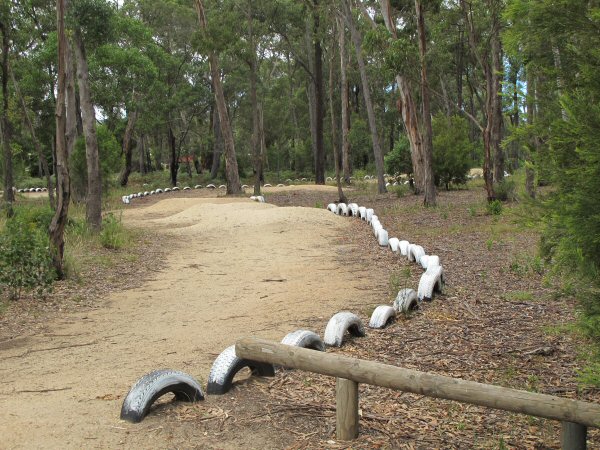 A nice set of mini moguls to tackle.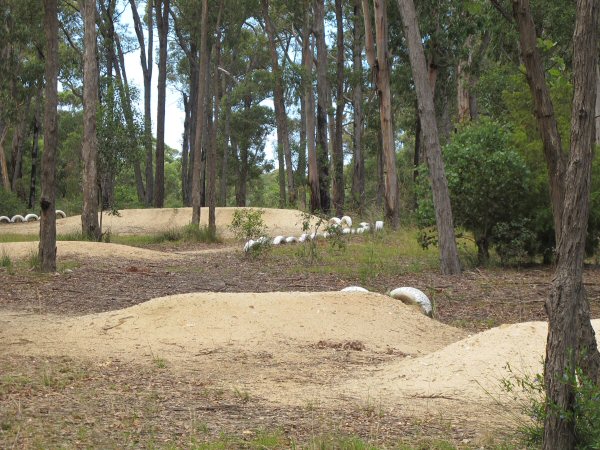 An interesting banked turn in the distance.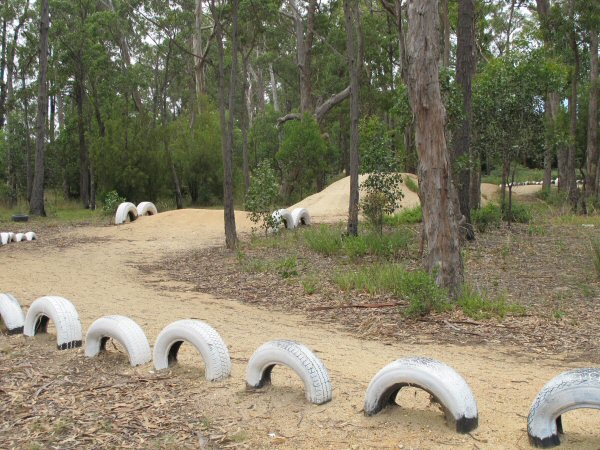 A big jump hill followed by a smaller one.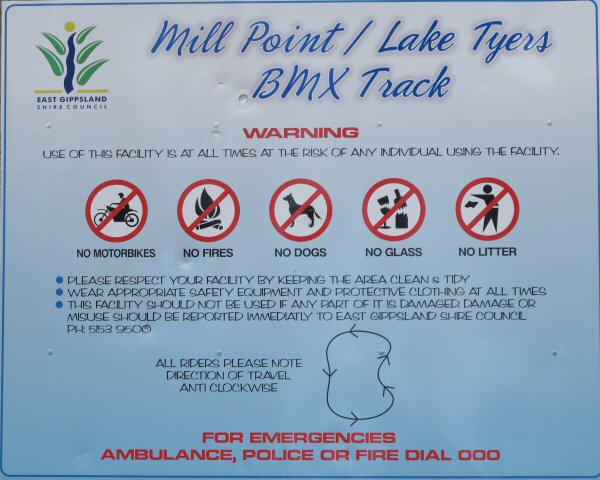 The common sense rules.
This facility is shared by many people, leave it as you would like to find it.
The track is in a lovely setting at the back of the
Toorloo Arm Play Ground
area. It has toilets located a stones throw from the track along with BBQ and picnic tables.
The playground has a few amusements such as slides and othe4r simple acitivities.
The area is popular with parents for parties and BBQ's.
It is actually one of the better equipped and accessible playgrounds for kids and their families.