The Gomez Collection

Definitely the
Firefly
. The clothing would suggest circa 1930's? Any suggestions? This boat has 7 struts holding the canopy up, whereas the boat in the O'Donnell Collection does not show anywhere near as many(4?), though the lines of both boats are very similar. Bernie Gomez knows the boat's had many refurbishments, originally being steam powered, followed by diesel, then petrol (and in the case of another similar boat, the EMS Rubeena, it has been coverted to electric powered).
Firelfly was originally a very flash cruise boat which ELR brought over the closed sand bar and put in the lake as a work boat towing barges and then turned it into a passenger craft as is featured here.
Second from the left is E.L.R.Roberts the original owner and developer (1909) of the glassworks,with his two sons Gilbert and Stanley. This photograph was taken circa. 1930 outside the glassworks site, looking east.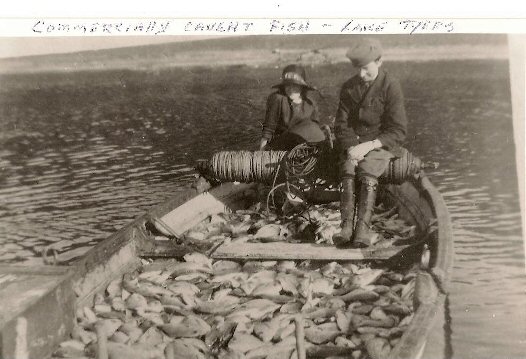 Slightly over our modern bag limits here.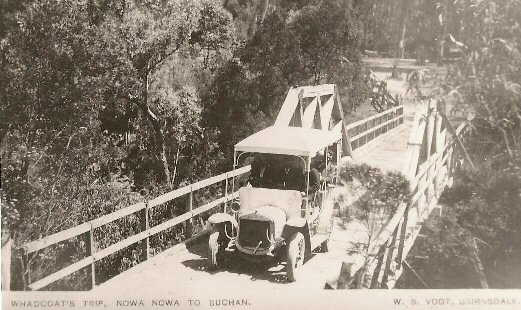 It has now been suggested that this bridge is at Hospital Creek, now Jonsons Road, Tostaree.
(Thanks Theresa and Ian). Any clues on the make of the car? However we do know that it was the first coach trip between Lakes Entrance and the Buchan Caves.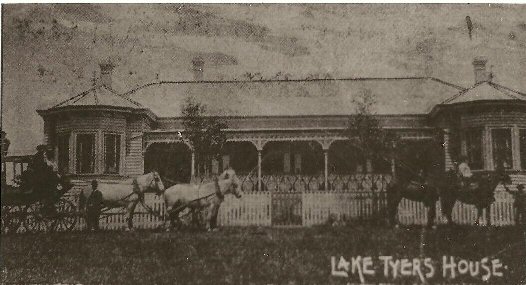 Lake Tyers House with the cast iron lace work still in place.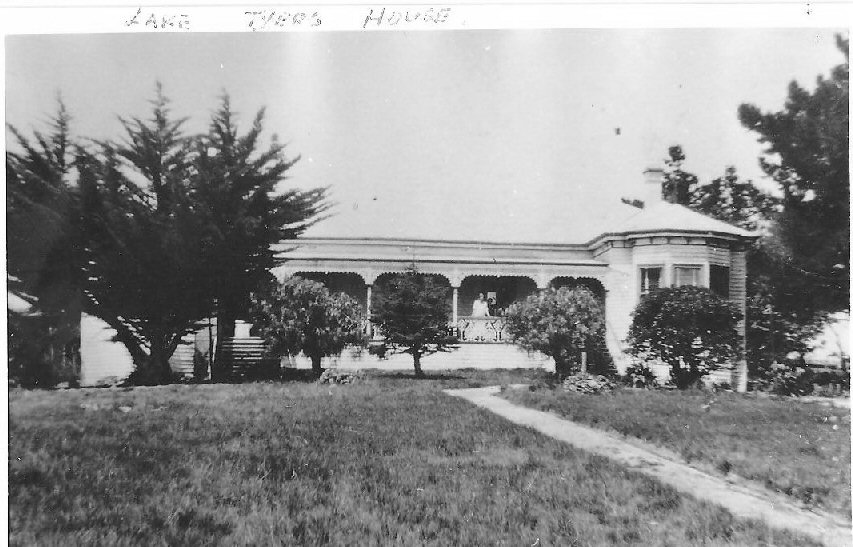 A big cyprus growing on the left, the fence has gone, and the two previous trees replaced with the four smaller trees we see here. The place of the house can be identified from the water by looking across the crowns of the Eucalypts and looking for a the top of a huge Norfolk Island Pine. The central plant pictured here maybe that very pine.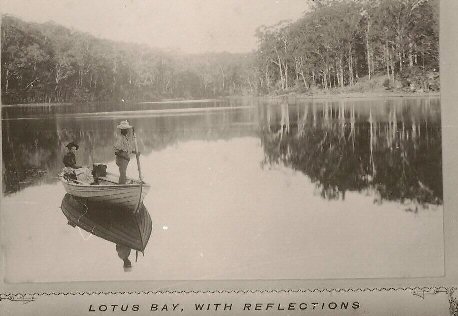 Some of the place names are not common now, what would we call this location?
Thanks to Jack Whadcoat for help in updating the information on thise page.