FISHCARE
We fish - We care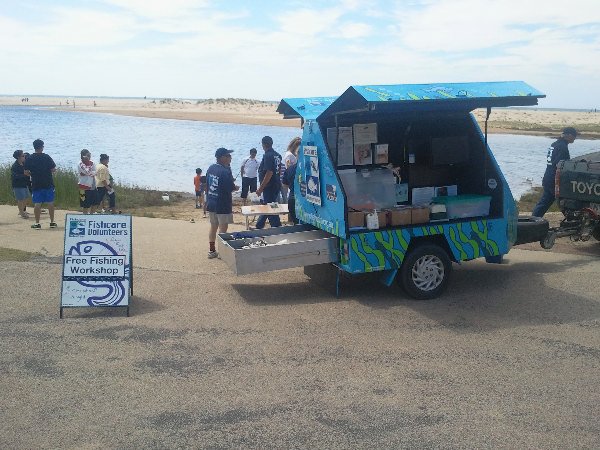 The other day I was driving past the Tavern and I saw the FishCare guys running their program with heaps of interest going on. These guys are volunteers and take their fishing education duties seriously. These four blokes have in excess of 200 years of combined fishing experience to share with the up and coming fisher men and women of today.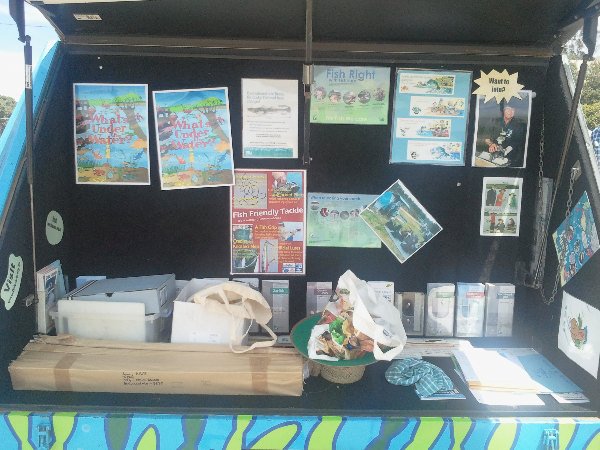 Their very well kitted out trailer was full of goodies for people to take away to read,
or to borrow for a lesson or two during the morning.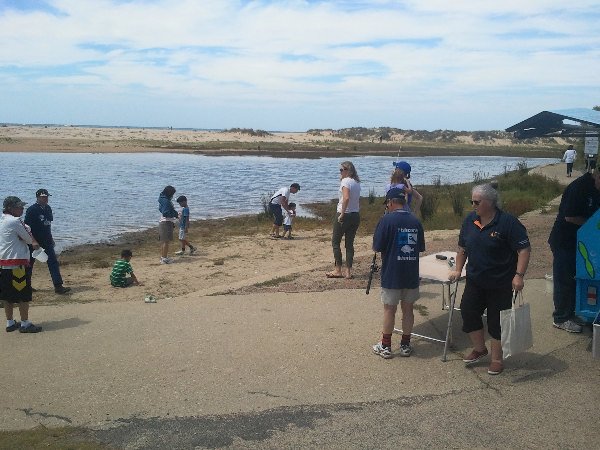 The FishCare people work from Warrnambool in the west, Ballarat in the north and to Mallacoota in the east.
Lake Tyers Beach must seem like just an afternoon out!!!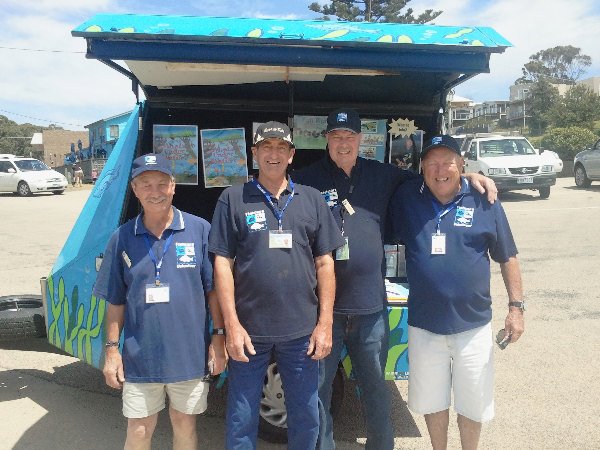 Thanks guys from Lake Tyers Beach, great to catch up!!!
These people are involved in
Learn to Fish Clinics
School holiday programs (like what I saw today)
Primary School Programs
'Catch-a-Carp' events
Catch and Release competitions
Community Forums and Workshops
Volunteer Training and Field Trips
Work with other 'Care' groups on local environmental issues