The Biota of Lake Tyers
Birds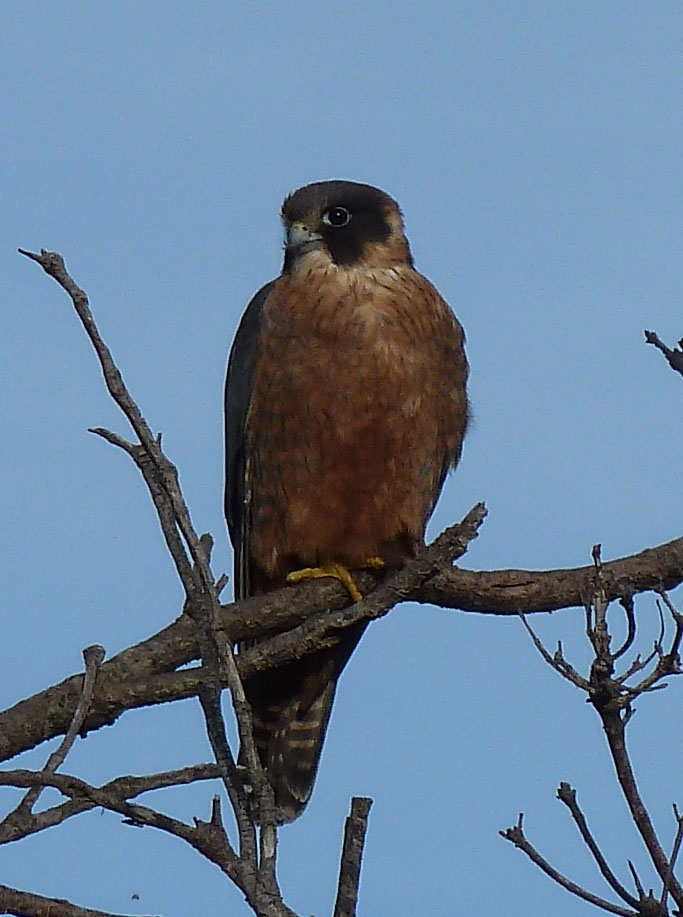 Above is one of my own photo of a hawk, or Peregrine Falcon(?)  spotted by tourists along the track between Boat Ramp#1 and Boat Ramp#2.  Quite a magnificent sight.
| | |
| --- | --- |
| Immature Silver Gull | Cape Barren Goose - Probably only visiting!! |
I am indebted to
Malcom Daff
who has donated a number of bird photographs he has taken over the years around Lake Tyers Beach.  An avid fan of Lake Tyers Beach as a holiday destination, these photographs represent many yearts of work.  For those of you who appreciate the beauty of our feathered friends here is a selection from his collection.
| | |
| --- | --- |
| Black Faced Shag | Crimson Rosella |
| Black Swans | Blue Wren (Male) |
| Fire Tail | Galahs |
| Crimson Rosella (Immature) | New Holland Honey Eater |
| Pacific Gull | Pelican |
| Pelican | Pied Oyster Catcher |
| Rainbow Lorikeets | Silver Eye |
| Sparrow | Pelican |
| Corella | White Crane |