Reference Books
Here are a number of books relevant to the Lake Tyers area.
If you know of any other books you like then please email me and let me know.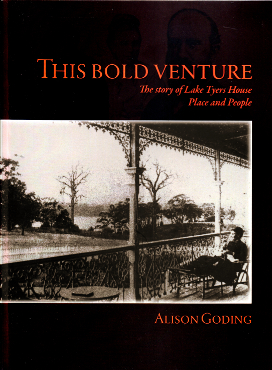 This Bold Venture

by

Alison Goding
The Story of Lake Tyers House
Published by Alison Goding,  24 Walpole Street, Kew Victoria, 3101
Copies can be obtained from Helen Shiells at Nowa Nowa Caravan Park,
Phone:
(03) 5155 7128
Monies raised fund ongoing work at Lake Tyers House.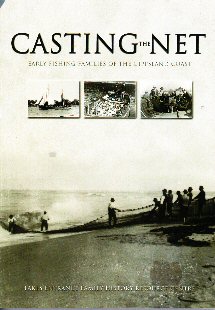 Casting the Net
Early Fishing Families of the Gippsland Coast
Published by Lakes Entrance Family History Resource Centre,
PO Box 674, Lakes Entrance, 3909 Phone: (03) 5155 3843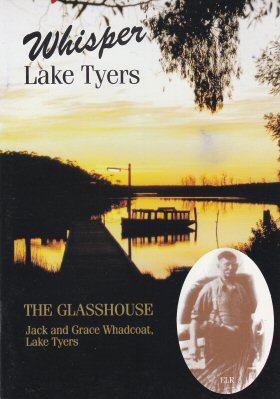 Whisper Lake Tyers - The GlassHouse

by Jack and Grace Whadcoat
Published by Jack and Grace Whadcoat, Lake Tyers Beach.  ISB 0 646 25880 X
(Currently out of print, check you local Library)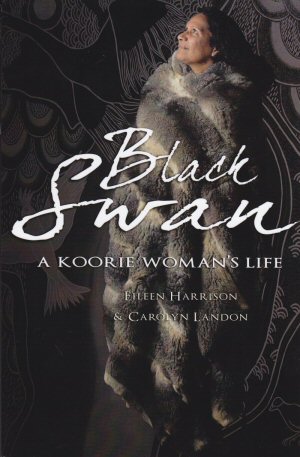 Black Swan  A Koorie Woman's Life


 by Elieen Harrison and Carolyn Landon.
Published by Allen and Unwin 2011,  ISB 978 1 74237 553 3
An insight to a woman's life that began at Lake Tyers and has revolved around its influence ever since.
A remarkable book giving a frank and inspiring description of Elieen's hardships and successes.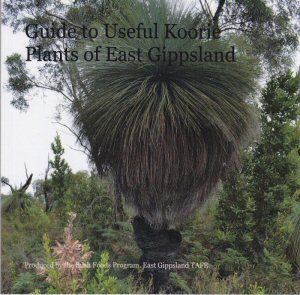 Guide to Useful Koorie Plants of East Gippsland


produced by the Bush Food Program , East Gippsland TAFE 2011.  Books and CD version can be bought from Chris Govett, Student Services Advanced TAFE (
03 5142 2531
or
03 5142 2527
)
or
Helen Shiells (03 5156 5554) or
marketing@advancetafe.edu.au
If you require more general information,
please use this Email:
info@laketyersbeach.net.au