Land For Sale
at
Lake Tyers Beach
Ever thought of owning a slice of Lake Tyers Beach?
This little hamlet is about 9km from Lakes Entrance has all the charm of a coastal town without the big town rush and bother. A long time local resident, Jimmy Whelan is selling blocks of land in Lake Tyers Beach. You buy direct from Jimmy and save.
These blocks are positioned on Bream Road and off the main Lake Tyers Beach Road. They are about 800m walking distance from the 90 Mile Beach via the Beacons Lookout track. The local lake, Lake Tyers has 5 boat ramps with the two most popular only 10 minutes drive in either direction. The lake is a very popular fishing and boating destination for many visitors and locals alike.
If you are interested in learning more about this opportunity then please contact Jimmy Whelan directly (Mobile:0438721266). Please note well, this website is not an agent facilitating processing of this sale sale.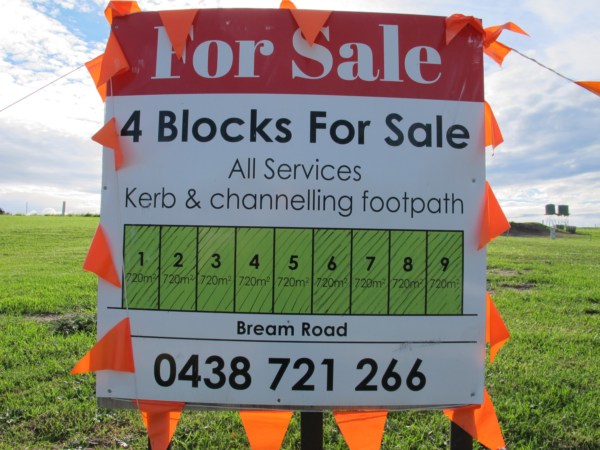 Use this simpler map below to locate the blocks on the Google Earth map above



These 720 square metre blocks are conveniently placed for access to the main Lake Tyers Beach Road and are either $115,000 (Blocks 1,6,7,8 (9 is Sold)) or $118,000 (Blocks 2,3,4,5).

For this area of East Gippsland the blocks are competively priced and make a sound building or investment opportunity in a very popular and growing coastal residential area.